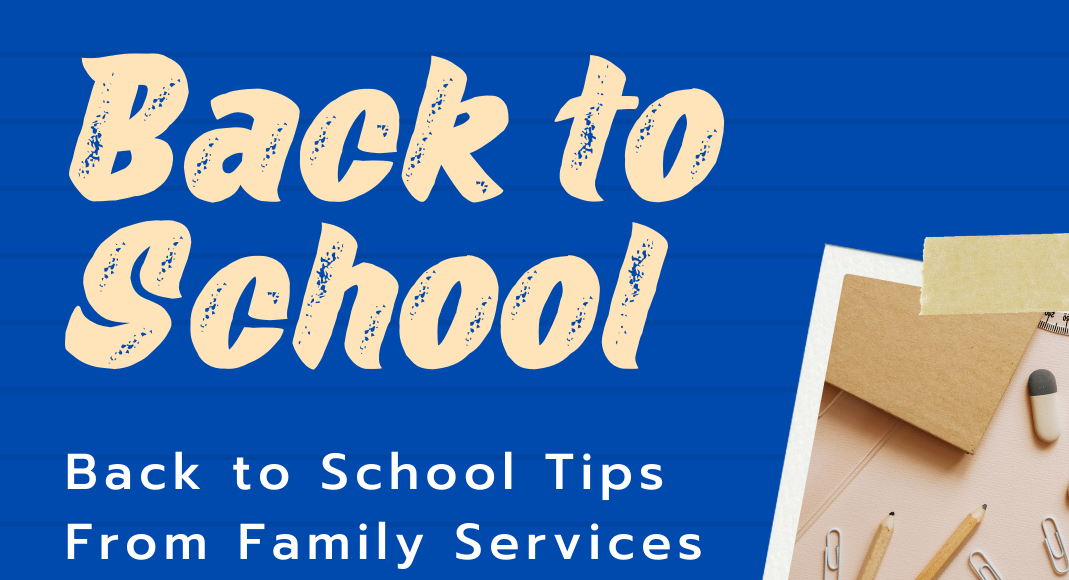 Back to school: helping your kids with the transition
Most Hawke's Bay kids will be heading back to school in the next week, and the end of the holidays means a time of mixed emotions for many families.
Napier Family Centre's Family Services Manager Limor Strong says after the long summer break, the transition back to school can be accompanied by stress and anxiety both for parents and children. And it can be even more challenging for those with children starting school for the first time.
"Whether your child is about to start a new school or will be going into a new class this year, sometimes the whole process can be more nerve-wracking for the parents than the children. But there are a few things parents can do to ease the transition from home to school mode," she says
Limor shares answers to some of the common back-to-school questions that parents have asked the team at Napier Family Centre over its forty-year history:
If your child is new to the school, they may be nervous about being in a new space or meeting a new teacher. If it's too late to organise a school visit, visit the school grounds and walk around the common spaces and playgrounds. Being familiar with pick up and drop off points and recognising key buildings will help your child on their first day.
For young children it is a good idea to let your child wear or try on their new school uniform and shoes prior to starting school as this gets them used to putting them on and taking them off themselves. Put their name inside their clothes and school bag and show them how they can identify their own belongings.
Talk to your child about the children they know who are starting school with them. Have conversations about friends. Tell them about your friends. Talk to them about making friends and the activities they might do in school with their friends.
Be organised and prepared. Help your child to lay out her/his clothes and pack their schoolbag the night before. Be sure to include a healthy lunch and a snack that your child can open and eat on their own.
Remind your child of the things that make school great. There are lots of attractive factors that can make school very appealing for kids – think new stationery, clothes, playgrounds, and friends they have missed over the holidays.
Make sure they get enough sleep and eat a balanced diet. Getting adequate sleep and eating a healthy diet especially a balanced breakfast is important for brain function, mood and the ability to focus and pay attention in school.
If the added financial strain of this time of the year is putting the family into debt or causing stress, there is help available. Make a free appointment with a financial mentor at Napier Family Centre to work through your budget, check out your eligibility for government assistance, and problem-solve to help your family get on the right track.
Limor urges parents to take it easy and try to be relaxed, but to remember that help is available if they, or their child, needs support.
"It's normal to feel a little nervous or fluttery about that first week back. Everyone, including the teachers, feels like that," she says.
"But depending on what's happening in their home life, school can be a drag for some children. If there's upheaval at home, say a move to a new town, or money is tight as a parent loses a job, or there's conflict with separated parents, the transition to school can be more difficult."
If your child seems overly angry or sad about being at school or becomes more withdrawn, has lost interest in friends and things they normally enjoy, it might help to seek support from a service like Napier Family Centre.
Napier Family Centre also offers free, confidential and non-judgemental advice and budgeting assistance from qualified financial mentors.
"It's also important to acknowledge that getting the kids back to school is an expensive time. School uniforms, fees, summer activities and stationery all add up, especially when you have more than one child.
"When your money just doesn't stretch to cover the basics, or you're recovering from a costly Christmas and school holiday period, it can be a relief to know that there is help available."
Find out more about Napier Family Centre services including social work, counselling, parenting courses and budgeting here.