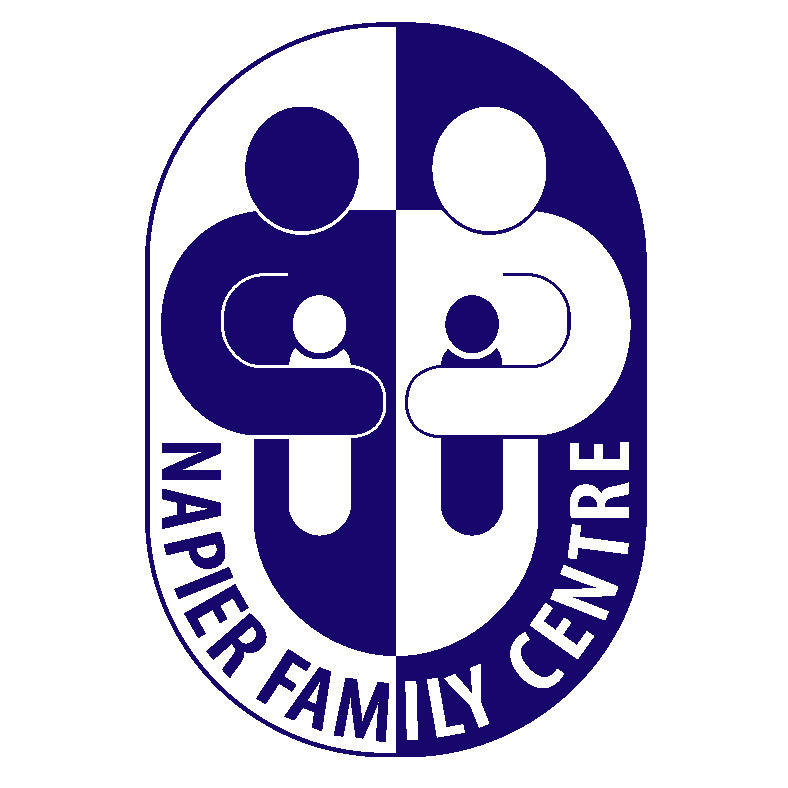 Behind Napier Family Centre's logo
Recently we talked with a Founding Member, Kuamatua Noel, about our brand and about our logo. Noel shared with us that the Napier Family Centre logo was designed to include a diverse family unit, two figures with children representing different population groups. It was important that all variations of a family unit be recognised in our brand. The logo has a hidden cross running down the centre and across the shoulders of the adults, this subtly represents the faith based origins of Napier Family Centre.
Napier Family Centre was established 38 years ago and the original logo concept is still in use today.