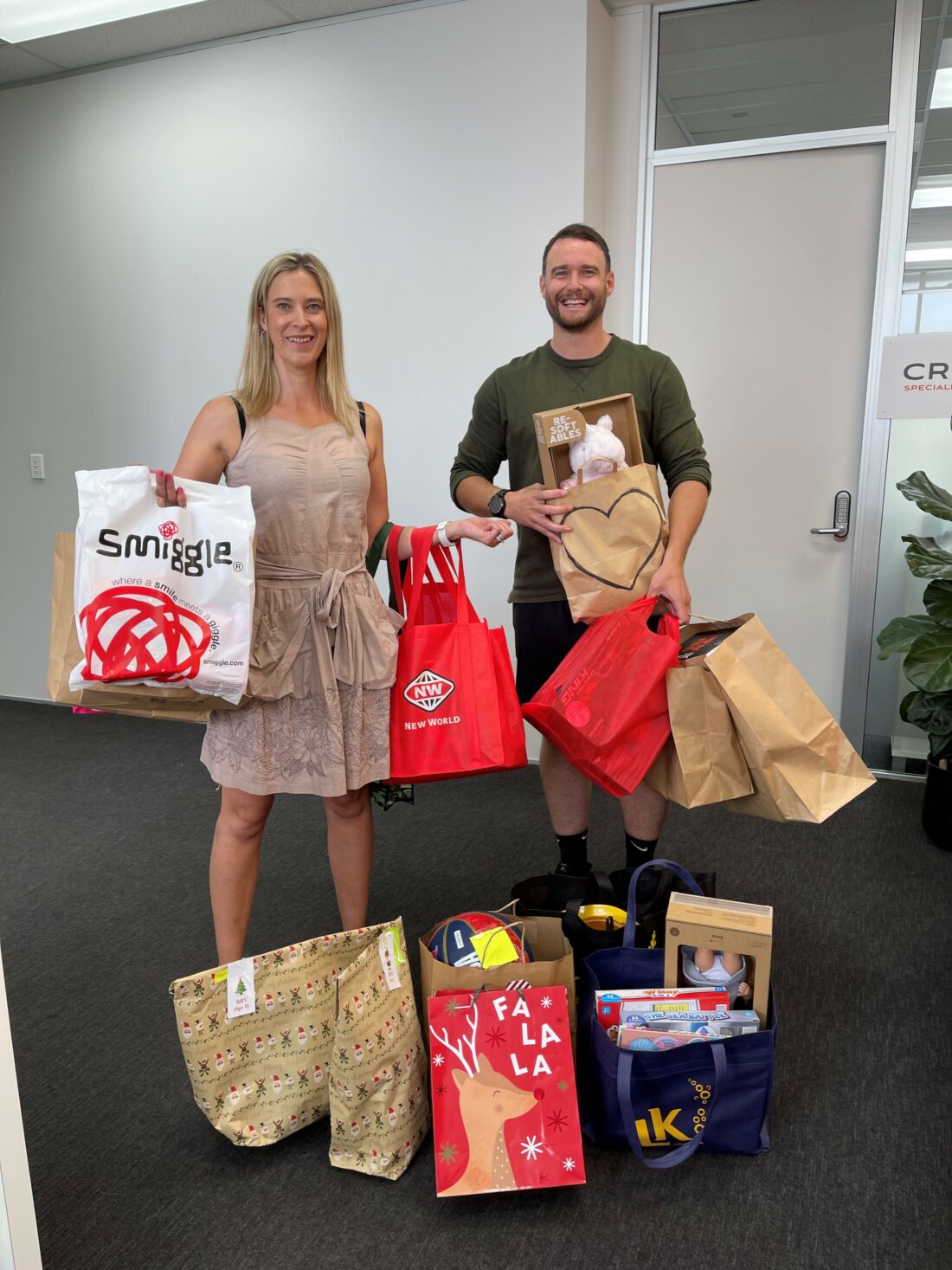 Christmas Cheer 2021
Update: Read the 2021 Christmas Cheer Outcome here. 
There were 73 families who received a Christmas Cheer parcel which brought joy to 183 children and 104 adults.
"Another year over and another Christmas Cheer appeal to celebrate.  Huge thanks to everyone who helped towards Christmas Cheer 2021 and to everyone who contributed to the success and smooth running of the appeal. I would like to say a grateful thanks to my helpers – Mikey, Vicki, Sarah, Benita, Theresa, and Chelsea. Without their help I would not of got it all sorted so quickly and efficiently over the week of the 13th of December. The parcels were either collected or delivered at the end of the week or early the next week.
The parcels were made up of gifts and donations from schools, kindergartens, families, churches, clubs, businesses, Trusts, More FM Jingle Bail, and our local community. From the Napier City Council and Craggy Range we received Christmas cake, Pak'nSave vouchers and Santa Sacks for each child that contained a book, a ball, a towel, a beach bag, goggles, cap, and a water toy. Conroy's donated the boxes we put all the gifts in. We also received a donation from Grow HR and  Hawke's Bay Children's Holding Trust which we bought essential family and children's groceries. The Rotary Club of Napier donated two hampers for two of our clients with gifts for each of their children. The generosity of everyone that donated has been amazing. It is nice to know that Napier has a caring and generous spirit. It will bring joy to many families."  Jill Fisher, Christmas Cheer Co-Ordinator
Visit Napier Family Centre's Facebook page to see photos of the many businesses and individuals that have contributed to Christmas Cheer. The collective generosity has enabled us to spread joy to clients that have little or nothing this Christmas.
Photo: Mary from The People's Property Management and Matt from The People's Finance dropping off their contributions towards our Christmas Cheer from staff, clients, friends and business associates.