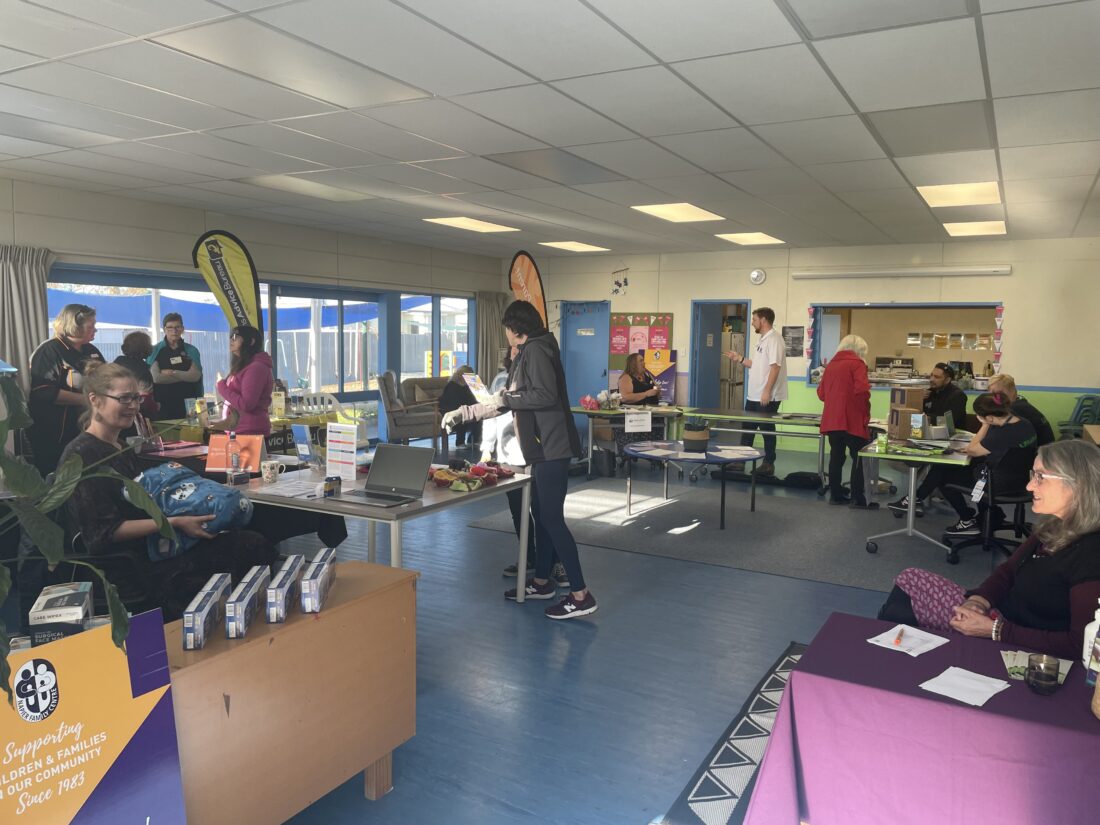 Drop in events support community
Napier Family Centre held a Community Drop-In event on Thursday, the third in a series launched in February following Cyclone Gabrielle.
The Community Drop-In sessions were started as a way to awhi (support) the community at a difficult time, removing barriers to accessing critical social services, particularly in the wake of the Cyclone.
"We wanted to be on hand to provide support to those who need help but might not be sure where to start," Napier Family Centre CEO Kerry Henderson said.
"The idea behind the events is that support and resources are available to anyone who needs it, including immediate access to our counselling team, social workers, budgeting services and parenting experts. It's a way to reintroduce Napier Family Centre to the community at a time of significant need."
The drop-in events have evolved since February, with the most recent being a collaboration with a number of local services and NGOs. On Thursday, the Napier Family Centre team was joined by Citizens Advice Bureau Napier, Napier Libraries, Hone Hato St John, Parent To Parent, Electoral Commission, and Te Rangihaeata Oranga Gambling Recovery Service HB.
"The past few months have challenged Hawke's Bay whānau in many ways, so we thought it would be a good idea to come together with some helpful local services to make people's lives easier," Kerry said.
The events provide an opportunity for people in the community to gather, share their experiences, and receive the support and resources they need.
"It has been great to connect with the community face-to-face, and be able to offer a cuppa and kōrero in a relaxed environment.
"Our team has enjoyed the opportunity to spend time with whānau and their children, reconnect with people who have used our services before, and meet some new faces. Letting people know we're here for them; that's what it's all about."
To find out about upcoming events like these, following Napier Family Centre on Facebook.