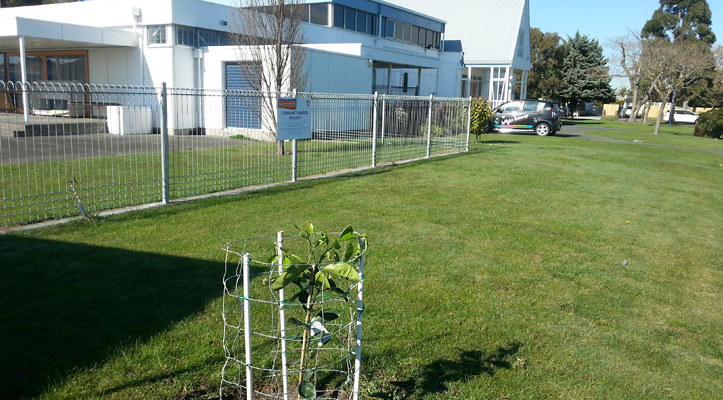 Edible Community Garden Project
Napier Family Centre has already started working with the Te Whakaritorito Trust on a community fruit and vegetable garden among the easily accessible grounds of Napier Family Centre's offices on the corner of Morris Spence Avenue and Wycliffe Street, Onekawa.
The concept means residents of the area who do not own enough land for a garden or who may lack the knowledge or other resources can contribute to, or benefit from this shared resource.
Fresh fruit and vegetables is an inaccessible luxury for many due to a variety of factors and community gardens have been shown to have beneficial impacts on the neighbourhoods where they have been built.
In addition to providing healthy fresh fruits and vegetables the project could engage residents, build skills, revitalise a community and even improve social well-being through strengthening social connections.
With just a few trees so far, it will be some time before we are able to provide a large crop for the community. However it is wonderful to have begun something that will soon provide nutrition to families and future generations.
What we need:
Plants (fruit trees and vegetables), gardening volunteers to help maintain the grounds, gardening supplies.
If you think you can help us with any part of this project, please fill out our Contact Form.