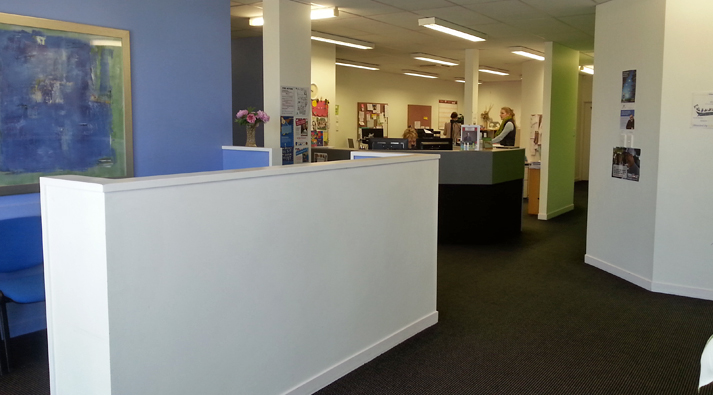 Entrance Way Project
The services we provide are always provided confidentially however our entrance way and waiting area could provide more to our customers to protect their privacy and ensure they feel relaxed and comfortable during, often anxious times.
We aim to create a welcoming entrance to NFC that is both cheerful, comfortable, practical and sensitive to our client's cultural diversity. The environment should be welcoming to families which means suitable spaces for children to wait/play as well as adults. The space also needs to offer more privacy.
What we need:
Suitable 'modular' style furniture (tables and chairs) that can be easily moved to create spaces for a variety of groups sizes. Paint, decorator and handyman services, art and signage.
If you think you can help us with any part of this project, please fill out our Contact Form.