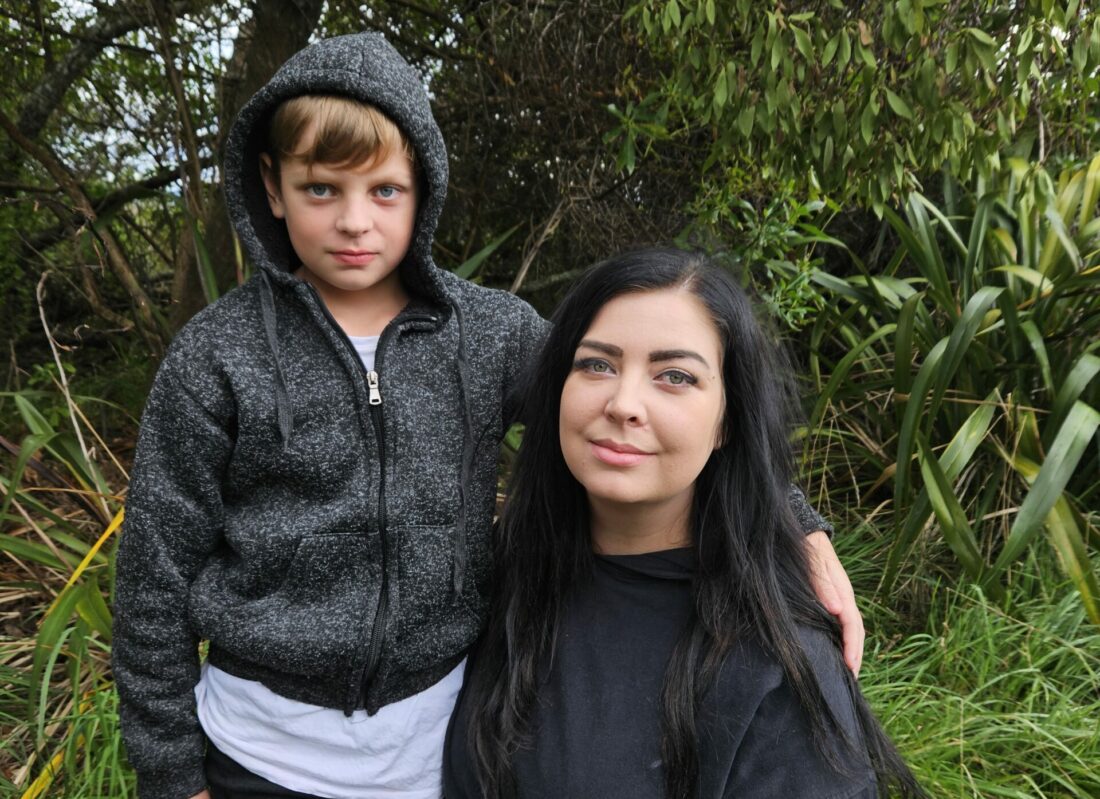 "Every moment with our children is an opportunity"
Are you looking for parenting support? Wondering what it's like to participate in the Incredible Years programme? We sat down with Jess, mother of four boys aged 12, 9, 6 and 11 months, to hear about her experience in our Incredible Years programme. On top of being a busy mum, Jess is full-time student studying the Bachelor of Social Work via distance through Massey University and is currently volunteering with Napier Family Centre's Family Support team.
Jess had heard of Incredible Years from friends and family who raved about the content. So, when she was asked if she would like to attend, she didn't hesitate in saying yes. Jess said she's found the content and structure of the programme impressive so far.
"It's been astounding, informative, empowering, patient, supportive, I could go on!" Jess said. "I appreciate the inclusion of Māori perspectives and cultural respect that is delivered in each session as well."
Jess admitted feeling a bit apprehensive about joining a parenting programme and sitting in a room with a group of strangers, but she has noticed a change in the group since the programme started about six weeks ago.
"Yes, it can feel a little 'outside of your comfort zone' when you turn up to the first session," she said. "But as we begin to introduce ourselves and discuss respect, confidentiality, and boundaries, the anxious feelings of talking with strangers slowly melts away. You begin to feel invigorated and all of a sudden – you're inspired to engage with your new peers."
The Incredible Years programme is practical in nature, and Jess said has been able to apply something she's learned in the course so far in her everyday interactions with her tamariki.
"For every week I attend the program I am taking away something new to apply to myself and my children, and the results are evident even the first day into utilising them. I especially have enjoyed play time and reading time with my kids with the skills taught by the Incredible Years facilitators."
Jess describes the programme's style of learning as quite broad, making it accessible to all kinds of people.
"There are some written tasks, reading, interactive questionnaires, participant-lead interactions, visual, and auditory modes of delivery to assist and ensure every person is receiving the same understanding."
We asked Jess to think about what she's taken home from the course so far – the most valuable things she has learned or been able to put into practice. "One thing that really resonated with me was the saying 'The child who requires the most praise will exhibit the most undesirable behaviors to get it'," Jess said.
"The other highlight that has impacted me positively is the programme's overall message; that every moment with our children is an opportunity. We always have the opportunity to connect with our tamariki and instill love and kindness. Like an investment, we are putting in our newfound skills and watching the incredible changes in our children for years to come."
As a parent, Jess said she wouldn't hesistate to recommend Incredible Years. "There is nothing to lose, and everything to gain. You will meet like minded people, form friendships, learn plenty, you'll be amazed at the changes in yourself throughout the entirety of the programme.
"Parenting is the most rewarding, yet challenging thing you will do in your life, and this programme teaches you the tools needed to positively support you through your parenting journey."
If you're interested in the Incredible Years programme or any of our other parenting and family courses, find out more and register your interest here.