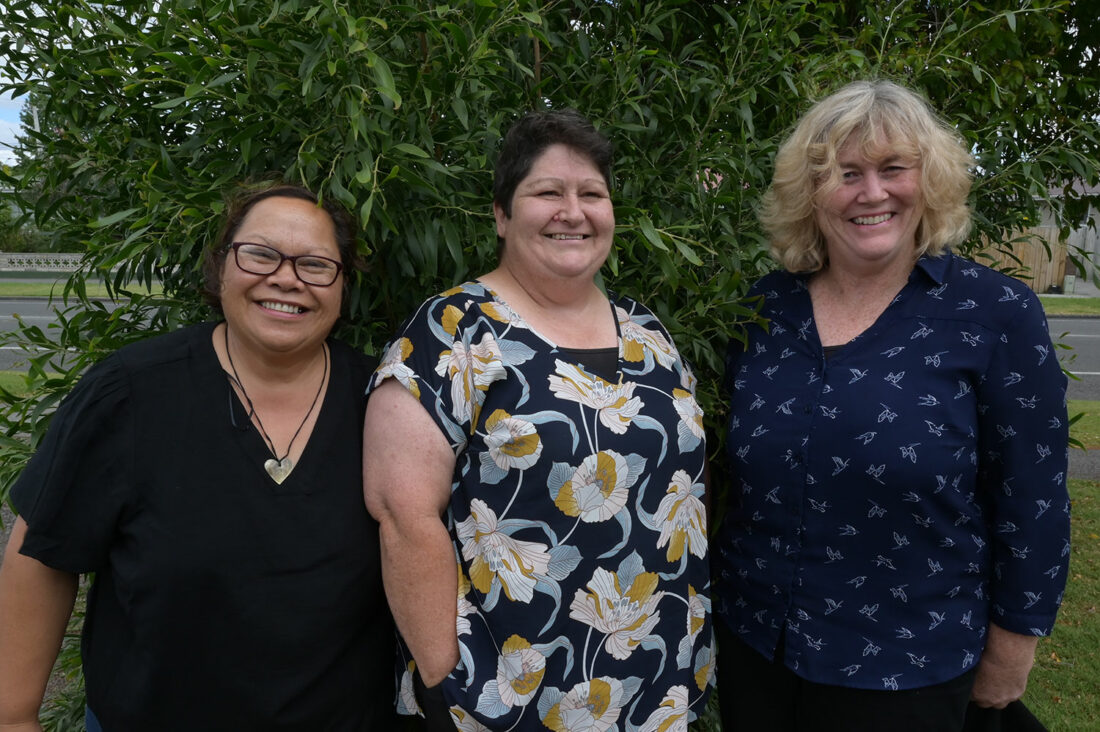 Our Financial Mentors in the news
Our Financial Mentors (left Benita, middle Theresa, right Jill) are experienced professionals with diverse knowledge and wide networks. They are part of our Financial Capability Services which is in high demand and Managed by Debbie Mackintosh.
Our Financial Capability Services can help you with:
Understanding and setting a budget
Kiwisaver financial hardship withdrawals
Improve your cashflow
Goal setting and Financial Action Plans
Negotiating with creditors
Help with WINZ and IRD entitlements
Advocacy services
Debt Repayment Orders (DROs) and Insolvency options
Referrals for support
Food parcels and bread to those in need
"I'm just proud of what my team do. They do some hard work, and we get some terrible stories, but we know where to tap in and my team are well-skilled, there's a lot of knowledge within our services." Debbie Mackintosh, Financial Capability Services Manager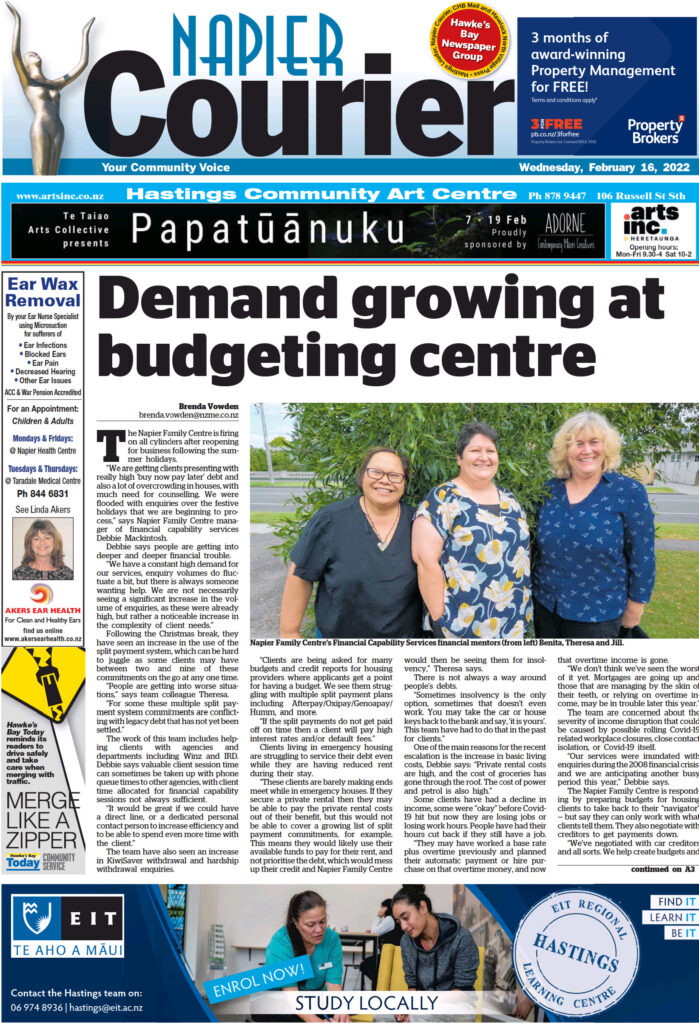 Read the Financial Mentor's Napier Courier newspaper article about how split payment plans can trip you up.