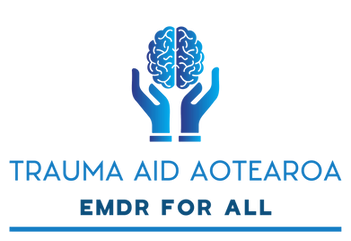 Healing trauma through EMDR
Napier Family Centre is pleased to support an important event that will see psychology and trauma experts deliver group-based therapy in Napier this August, six months after Cyclone Gabrielle.
Group and individual EMDR in Napier
The group therapy event, to be held at Napier Family Centre from 19-21 August, is being organised by our friend and trauma specialist Dr Chris Neuenfeldt of Whakaora and Trauma Aid. The event will be based on a therapeutic approach called Eye Movement Desensitization and Reprocessing (EMDR), with options to suit adults as well as whānau and tamariki. Sessions will be open to the public at no cost, thanks to their incredible team of volunteers.
Understanding EMDR
EMDR is an evidence-based treatment that has shown remarkable success in helping survivors of trauma and their whānau. This therapeutic approach focuses on processing distressing memories and integrating them into a healthier perspective, leading to emotional healing and growth. EMDR has been widely used worldwide to address common mental health symptoms following disasters, providing much-needed support to individuals and communities on their path to recovery.
About Dr Neuenfeldt
Chris is an experienced psychologist and trauma specialist who helps individuals and communities recover from traumatic experiences. With extensive expertise in trauma therapy, he has touched the lives of many people, supporting adults, children and whānau in healing and personal growth. Chris is one of three experienced clinical psychologists who lead the Whakaora Recovery Group, a programme available across Aotearoa following the evidence-based EMDR group protocol.
"For everyone, our goal is to improve the accessibility of EMDR therapy to clients who want to recover quickly from trauma," Chris says.
"We believe that group therapy is the means to achieve unity, and our goal is to whiria te tāngata, or to weave the people together."
The group are actively seeking expressions of interest from providers who are interested in volunteering at the event. Individuals do not need to be trained in EMDR to volunteer. Registrations are open to the public; for more information head to https://www.traumaaid.org.nz/