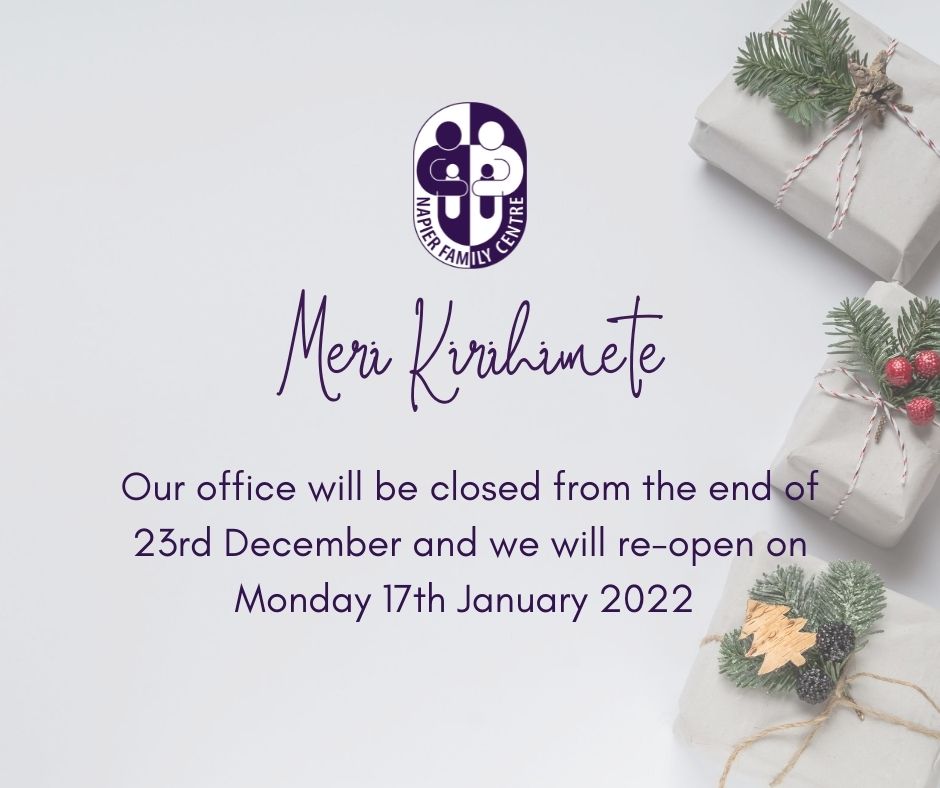 Meri Kirihimete – Merry Christmas
Ngā mihi o te Kirihimete me te Tau Hou, as we close off (click here to read our final 2021 newsletter), I would like to give my thanks and appreciation to everyone that has helped us over 2021. We could not serve our community without the support of many people. Thank you to all and to the staff of Napier Family Centre. Ngā mihi whanāu!
We are all having a well-deserved break over the holidays and look forward to opening our doors again on the 17th of January 2022. Until then, may the spirit of Christmas bring you and your whanāu hope, happiness, and love.
Ngā mihi mahana
Kerry Henderson, CEO