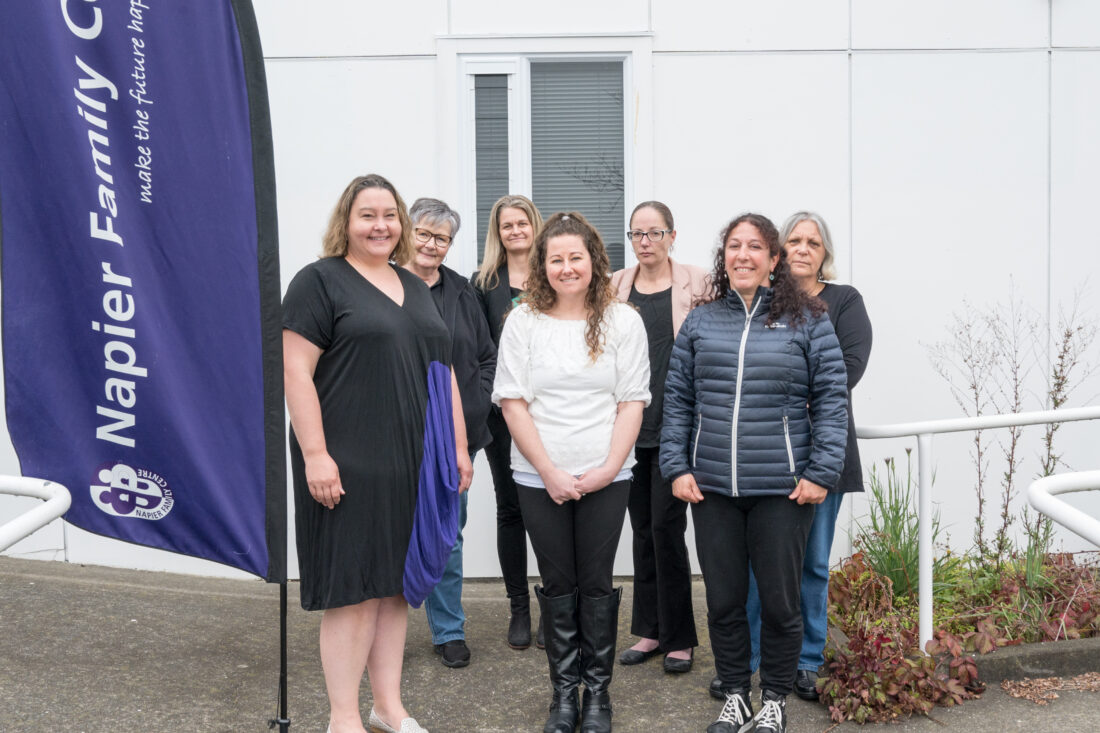 Napier Family Centre talks to Hawke's Bay Today about lockdown
"Initially access to food was an immediate concern, being plunged back into lockdown with very little notice for whānau to arrange sufficient kai, particularly when transport is an issue. The secondary emerging issue we also noted was lockdown fatigue and the emotional toll being placed back into lockdown had on wellbeing. Coming into level 2 now, our services are picking up as we're open and we are noticing a greater need for our services in counselling and budget advice." You can read the full Hawke's Bay Today article here.
Photo: Napier Family Centre executive team are L to R: Kerry Henderson, Cathy Grigsby, Carla Hyland, Jen England, Susan Green, Limor Strong and Debbie Mackintosh.