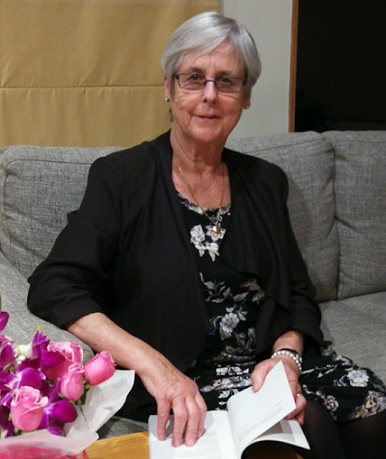 New Board Chair Announcement.
After 10 years of service, Chairperson of Napier Family Centre's Board, Dr Diane Mara hands over the role to Rev'd Erice Fairbrother from St John's Anglican Cathedral.
Napier Family Centre is one of Hawke's Bay's largest providers of social services dedicated to achieving a better standard of wellbeing for children and families across Hawke's Bay.
Supporting around 2500 individuals and their families each year, Napier Family Centre works tirelessly to see everyone in Hawke's Bay have the resources, skills and health to participate fully in community life.
In the board meeting of 25 November 2020, following the AGM in October 2020, the Napier Family Centre Board Appointed the Rev'd Erice Fairbrother to succeed Dr Diane Mara who stepped down from the role to pursue other commitments.
Erice says, "I count it a great privilege to be asked to be Chair of the Napier Family Centre and be part of its life-changing work in our local and wider communities. Napier Family Centre has been an icon of care and support in our region for over 30 years drawing on the skills and passions of  all who are part of the team at the Centre; the admin staff, the selfless volunteers, and the professionals who work with and among the most vulnerable".
"It has been a delight to meet with many of the team who make Napier Family Centre the dynamic and creative organisation that it is in our region".
"I came on to the Board as a representative of the Anglican Cathedral late in 2020 with experience in education, community work alongside mental health professionals and mentoring to support those who work in pastoral care. These experiences and skills have been developed over my time working in schools and the church from Wellington to Dunedin to Auckland then latterly to Flaxmere and for the Church here in Napier".
"The Wairarapa is where I come from originally and am a fourth generation new Zealander on my father's side. In 1970 I married and travelled to the USA where I experienced community outreach in southern Texas, followed by similar community living and outreach in Coventry in the UK. Our first daughter was born in the UK and on our return to Aotearoa we were blessed with our second daughter and our son. I am now a delighted grandparent of four grandchildren".
"As we move forward in 2021 my hope is to be able to draw on some of the opportunities life has given me, to work effectively as part of the Board, to be a support for our Chief Executive Kerry and to ensure that the work that makes Napier Family Centre the beacon of hope in Hawke's Bay will continue on into the future."
Chief Executive Officer Kerry Henderson says, "On behalf of all the team at Napier Family Centre I wish to welcome Erice to the role. We are excited to have Erice's expertise, energy and approach to leading the governance of this very special place.  I am also personally excited we continue to be led by another wahine toa."
"I would also like to recognise the contribution and leadership of outgoing Chair Dr Diane Mara whose dedication to the role has been greatly appreciated and valued by us all."
"2021 is set up to be another challenging year and we truly value our governance members who provide their expertise, skills and knowledge freely.  We are blessed to have such a wonderful team supporting us in the mahi that we do".