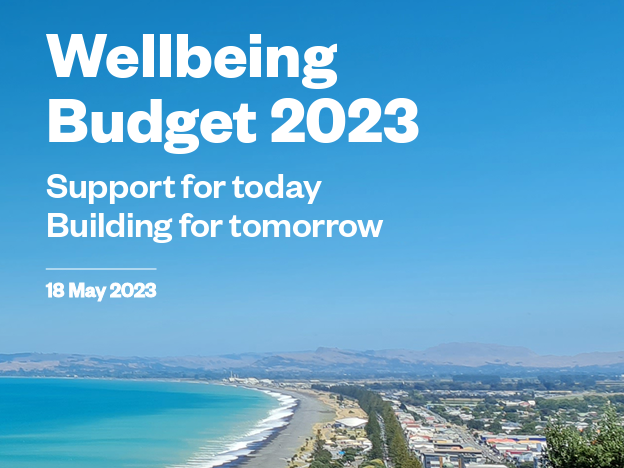 Some good news for families in Wellbeing Budget 2023
The 2023 Wellbeing Budget, released on 18 May, promises to help families with cost of living pressures. Napier Family Centre says it'll be welcome news for many local whānau who are doing it tough, especially those who are under additional financial stress following Cyclone Gabrielle and the lingering impacts of the pandemic.
Napier Family Centre CEO Kerry Henderson said the Budget promises some real benefits for parents and whānau, especially the changes to early childhood education subsidies. Napier Family Centre operates two early childhood education (ECE) services – home-based service Bright Futures and Marewa ECE centre Sunny Days.
Kerry said it is great to see a theme of support for parents with young children and the focus on the first 1,000 days in this Wellbeing Budget.
"Extending the 20 hours ECE funding rate for 2-3 year olds will go a long way in reducing the costs of early childhood education for whānau," she said.
"We think this will also help encourage attendance for tamariki and reduce the costs for ECE services themselves, ensuring they can remain focused on quality outcomes for our tamariki."
The sustained funding for Building Financial Capability services is also well received, Kerry said.
"The cost of living pressures, combined with COVID-19 and cyclone impacts have seen an increase demand for these services, and this will help our budgeting service respond to the financial hardship many whānau are experiencing."
The Budget has also confirmed the extension of the Ka Ora, Ka Ako Healthy School Lunches Programme.
"Ka Ora Ka Ako has the double benefit of giving children the best opportunity to focus and learn when they turn up to school, while reducing food insecurity and relieving some of the food cost in family budgets," Kerry said.
"A family with two school-aged tamariki can save around $60 a week with the Ka Ora Ka Ako initiative in play. That's a really significant saving, especially for those households struggling to make ends meet. And that's a position that's becoming more and more common."
Food security remains a key focus in the Hawke's Bay region following the cyclone and Kerry said it's good to see funding is continuing in this area.
"We're seeing more and more families need food parcels and support with grocery expenses, so this extension will hopefully take some of the pressure off."
Kerry said that while the Budget announcements are positive, Napier Family Centre will be looking forward to hearing more detail about the roll out of some of the initiatives.
"I appreciate this is a challenging environment for Government to deliver a Budget, given many of us are looking for assistance with the rising cost of living as well as recovery support for those regions affected by Cyclone Gabrielle and other recent weather events.
"As always, the devil is in the detail," she said. "We look forward to seeing how these Budget announcements and initiatives will roll out in communities to make a real difference to our whānau."