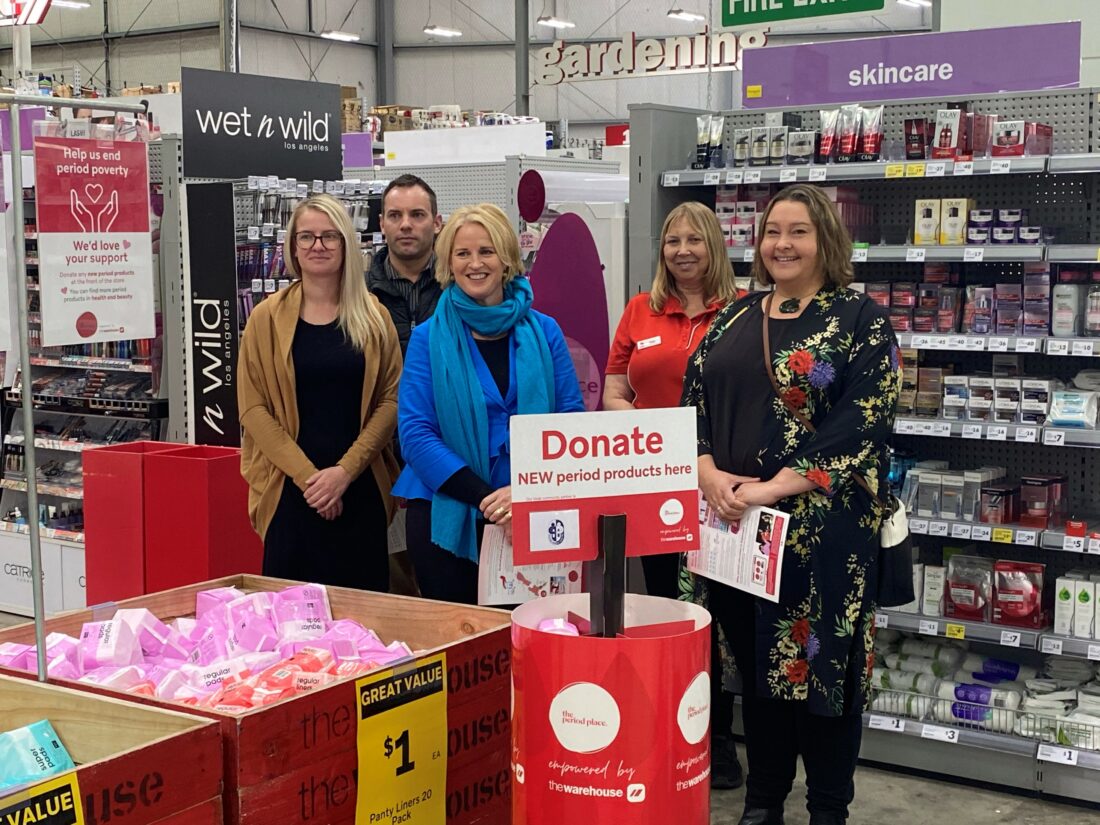 The Period Place and the Napier Warehouse
We've been so blessed to partner up with The Period Place, a charitable organisation whose aim it is to provide period products and period education to eliminate period inequity by 2030, and the Napier Warehouse to provide free period products to those in need in Hawke's Bay. Every day, the shame around periods and a shortage of resources can stop people from living their best lives. If you feel like giving to this important initiative next time you're in the Napier Warehouse you should see some big red donation signs where you can pop some products in and we'll ensure they get to those in need. If you want to see more about what The Period Place does check out their website.
Photo L to R: Sarah Donovan from Bright Futures, MP Louise Upton and colleague, Erica Hawkins from the Napier Warehouse and Kerry Henderson our Napier Family Centre CEO.